Thank you to all my recent clients for sharing your amazing results so that other people can see the benefits of my aesthetic facial treatments…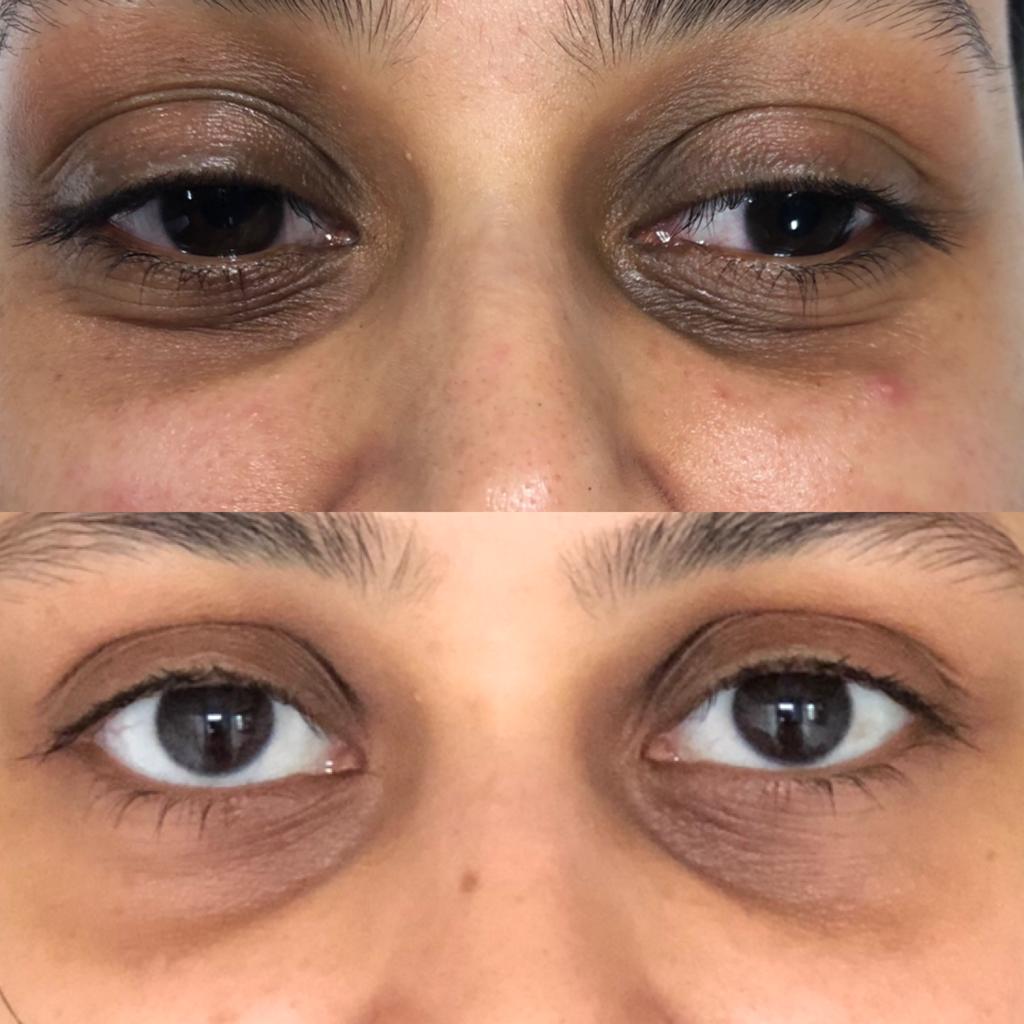 Eye corrector treatment =
CONFIDENCE
After 6 Glycolic Acid Peels my skin has transformed…
I had a course of 5 glycolic acid treatments prior to my wedding and they were the best decision I made. The facials targeted all of my problem areas and started working and treating them as soon as I started my first treatment. This isn't something I had to wait for to be effective, the facial was effective and did its job straight away! Not only does it help with acne it also helps with acne scars on your face and starts to immediately make them lighter and disappearing within a week or two, however you must ensure you use the correct products on your face in between treatments and after they have ended to ensure long lasting results.
— M.K
"I can't wait until next summer!"
As a sun worshipper, over the years my skin has got drier and I have had an increase in pigmentation spots. I was reluctant to have this treatment as I had one in the past with someone else and it burnt my face. However I would highly recommend Paula Durance's Facial Peels, it has worked wonders on my face and the signs from the sun damage have faded away. Excited for the TCA treatment as this works deeper into the skin, can't wait for the results. Thanks so much x
— F.D.
"My skin felt smoother, more plump with an improved colour overall. I was happy to see my pores had got smaller and lines on my face are much finer. More importantly my makeup went on beautifully".
— Paula Durance
"Generally my skin feels a lot healthier."
Paula was very professional, I definitely noticed a massive improvement in my skin over the course of 6 weeks. My pores reduced dramatically I had less congestion and my make up sat on my skin better and lasted all day. The fine lines I had on my forehead and eye area was visibility less after 1 treatment. I had people complimenting me about how glowing and smooth my skin was. It definitely boosted my confidence having the facials as I felt confident enough to go to work or the shops without wearing any make up my skin looked that good. I would definitely recommend Paula and the facials they worked wonders on my skin
— J.D..
"No need for concealer anymore."
I suffer with scarring on my skin. I was very sceptical of using acids as I only use organic, natural products. I researched the ingredients and realised that it would not harm my skin. My skin looks softer and brighter, no need for concealer anymore.
— S.G.
"This is a must for any Bride."
The facials helped remove all breakouts of dirt, bacteria and dead skin cells from my face and skin and left it feeling brighter, smoother and gave it a glow which is exactly what I needed before my wedding. It also helped my makeup sit better on my face and reduced the oil breakouts I previously used to get. This is a must for any bride.
— M.K.
My skin was red, spotty and irritated. Paula put me on a skincare plan at home as well as 6 treatments of Glycolic Peels. I could not believe the results, my make up looks better and I have finally got my confidence back.
— M.N.
Loved by People that Love their Skin