Skin Aesthetics Facial Menu
Paula Durance provides a selection of skin aesthetics suitable for all skin types, including the leading Pigmentation Package, using an innovative formula. Prior booking a consultation please familiarise yourself with all the treatment options and prices, then scroll to the bottom of the page to complete the form to book a consultation. All photos below are of my real clients who have benefited from their treatment, to see more results and what other clients thought click here.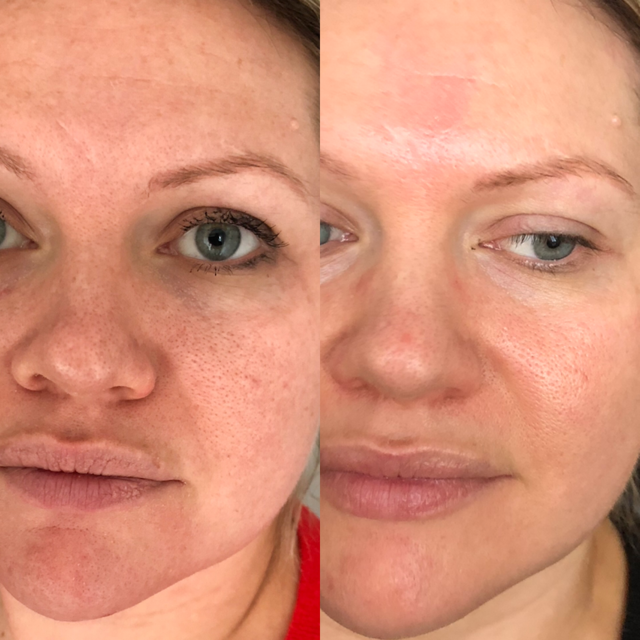 One of the most popular non-invasive treatments available. Intense yet a gentle, superficial peel (focusing on the epidermis). For best results a course of 6 treatments are recommended.
Ideal for : Anti-ageing, Acne Prone Skin, superficial pigmentation, Photodamage, Uneven skin tone and texture, powerful anti-microbial (kills bacteria).
Contains: Glycolic acid (from sugar cane), Willowherb (anti- inflammatory) and Vitamin C a topical antioxidant.
What can you expect:
Skin will feel clean, soft and revitalised. The treatment exfoliates and removes abnormal cells, brightening the skin creating a visibly improved texture. Duration begins at 2 minutes building up to 5 minutes maximum. Peels will be scheduled according to skin requirements.
Downtime: None
Price: 1 treatment £50
Course: 6 treatments £240 (saving £60)
TCA (Trichloroacetic Acid) is a deeper treatment focusing on the top layer of damaged skin, replacing it with healthy new skin. This treatment is stronger than the Glycolic Treatment, reaching dermal & epidermal layers. For best results a course of 4 treatments are required. As this treatment is very strong only one course is advised per year, this can be scheduled weekly, fortnightly or monthly dependant on individual skin type.
Ideal for: Anti-ageing, Lines & Wrinkles, Firming, Re-structuring, Tonicity.
Contains: TCA 35%, Salicylic Acid, Arbutin, Magnesium Gluconate.
What can you expect:
This non- toxic procedure will improve skin tone and elasticity. It is 'self neutralising', (remains on the skin), the first treatment will have one layer applied, followed by two layers on second treatment. This allows a gradual, deeper penetration of the skin which reduces and improves the early signs of ageing, sun damage, wrinkles, discolouration and age spots.
Downtime: Top layers of the skin dry up and peel off over several days to one week.
Price: 1 treatment £100
Course: 4 treatments £320 (saving £80)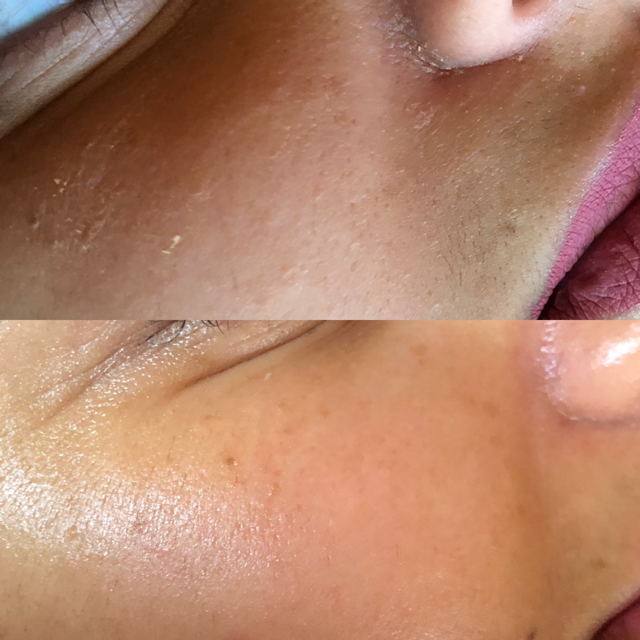 Bio C, brightening boost, with active Vitamin C and Glycolic Acid. Suitable for all skin types (ideal for young skin getting a head start), as well as darker skin tones that require an even complexion. Skin exposed to sun and free radicals will instantly see a glowing effect. It can double up as a maintenance treatment, following previous skin peels. Also a good treatment to have before an occasion or evening out.
Ideal for: Anti-Ageing, Dull/ Dead skin, Free Radical Prevention, Restructuring, Reducing Pore Size, Acne Scar Removal, Decrease secretion of sebaceous glands, Smokers Skin, Rosacea Acne.
Contains: Step 1- A non- irritable micro-exfoliant peel suitable for sensitive and problematic skin. Glycolic Acid, Lactic Acid, Mandelic Acid, Lactobionic Acid.
Followed by Step 2- A Mask Serum with Ascorbic Acid (active Vitamin C- main component), Silanol, Hyaluronic Acid and Vitamin A, optimising the physiological condition of the skin.
What can you expect:
Skin will feel smoother, brighter, even and will have a natural glow. One peel is required between 7 - 14 days. The cycle can be repeated every 4-6 months. Duration is 5 minutes initially, building up to a maximum of 10 minutes.
Downtime: None
Price: £50
Course: 5 Treatment £200 (saving £50)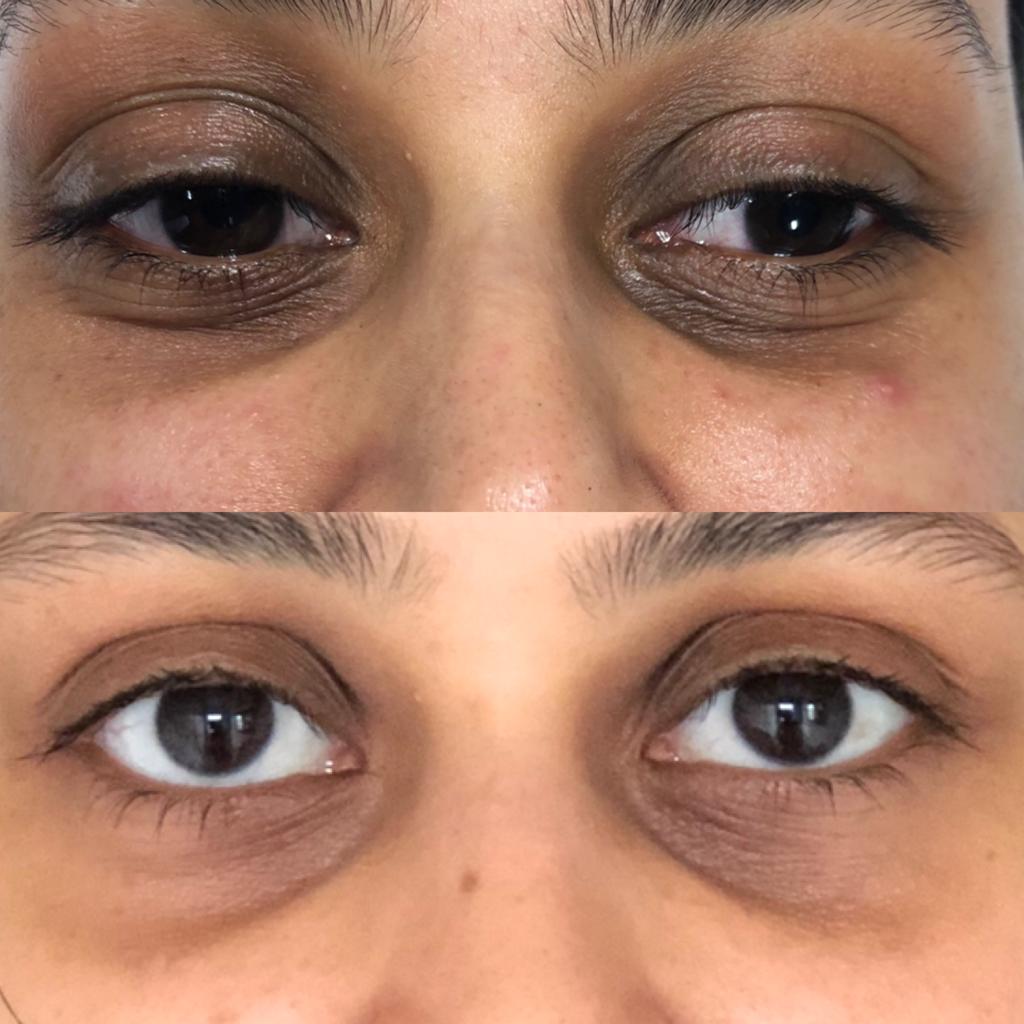 The eye corrector treatment reduces dark circles, repairs the eye contour, tightening the upper eyelid and produces an eye lifted affect reducing lines and wrinkles. It can be used in addition to other treatments. For best results during the first year it is recommended to have 2 courses (at 6 monthly intervals). Followed by maintenance treatments once or twice a year, as and when required.
Ideal for: Anti-ageing, De-pigmentating (dark circles), Firming (crows feet - lifting effect), Re-structuring.
Contains:
Step 1: Vitamin A, Lactobionic Acid, Salicylic Acid, Mandelic Acid .
Step 2: Tocopherol Acetate, Arnica Extract, Cupressus Sempervirens Ext, Extract Rucus Aeculeatus, Glycyrrhetinic Acid, Extract Morus alba, Phytic acid.
What to expect: This requires a total course of 5 treatments weekly. The treatments start at 2 minutes to a maximum of 6 minutes. The length of time is dependant on your skin type.
Price:
Full Course £125 only when booked with another Facial Course
Full Course £175
Pigmentation Package
First and only brand on the market offering skin depigmentation with a innovative formula…
This line is the first and only brand on the market that offers skin depigmentation treatments that are especially formulated according to the type of pigmentation and skin type. This innovative formula works much more effectively compared to other dated treatments. This peel is not toxic to the skin and achieves amazing results. The product is specifically formulated for different pigmentation types.
Ideal for: Caucasian Skin, Ethnic Skin (Light and Dark Asian), Afro -Carribbean Skin (Black Skin), Mediterranean Skin, Dark Spots, Body Pigmentation
Pigmentation including:
-Melasma Hormonal (menopause/pregnancy/oral contraceptives/allergic reaction to medication or cosmetics)
-Inflammation (acne/burns/cuts & scratches)
-Wear & tear (sun exposure/ageing)
What is the main difference between this system and alternative dated treatment options?
The main difference is that there is not any preparation required.. Other options require the skin to have a cream applied daily for 4-8 weeks prior to treatment in order to prepare the skin. This system can be done without all the fuss and commitment required of you for weeks before hand.
What to expect:
This requires having a peel initially, then returning for a second peel in 30 days. The important part is the time in between. You will be given a home kit. It is so important that the home care is followed for the optimum results. In order to maintain the results it is recommended that a maintenance peel is done every 6-8 months. A 'Clinical Evaluation' will be required on Day 60.
Downtime: Varies
Price: Initial treatment (1hour) £150 plus Home package £200 (instead of £285 RRP, saving my clients £85)
Second Treatment (1 hour 15 minutes) £100 (when booked at the time of the initial treatment)
The full package when booked as a whole should cost £585 but will be charged at £450 - saving you £135
Pigmentation Spots works on the same principle as the Pigmentation Treatment. This is localised to the affected area, which is usually caused by sun exposure. The treatment can be used in addition to a face peel.
Ideal for: Liver spots, Age spots, Spots no more than 2cm in size.
What to expect: Following the initial treatment home care is required. It can take 3-4 weeks to begin to see an improvement to the treated area.
Price: Treatment £30 per spot plus Home care package £145
Treatment £20 per spot (when purchased with another facial course) plus Home care package £145
Skin Aesthetic Facial Enquiry Form
Please fully complete the form below, a 'Free Consultation' can be booked to discuss the health of your skin, requirements and treatments. Prior to booking please familiarise yourself with the listed treatments above and prices.
For more beauty information check out my blog…